Unlike e-pipe shapes the traditional tobacco smoking pipes exist in vast array of shapes, materials and sizes. There are at least 8 big shape families in pipe crafting world: Billiard, Apple, Dublin, Bulldog, Canadian, Calabash, Sitter, Freehand. Of course there are more that don't fit in any of it and artists will probably come with some new in a future. When it comes to building an e-pipe I have to deal with some limiting factors.
The first and most obvious is that the e-pipe must have a power supply. I have to adjust the dimensions and form to fit an adequate battery in it, strong enough to power the coil. The second limitations is the atomizer. A classic pipe doesn't have one. At the beginning of my crafting attempts I was considering to hide it in a shank or a stem to get closer to the standard. Then I've realized that there are already so many good atomizers and many more will come in future. It would be unwise to kill the possibility of change at the very beginning. So all my bowls have 510 connector. Although I start the design process with some particular atomizer in my mind, it can be replaced. Keeping this facts in mind, the basic e-pipe shapes can look like this:
Billiard e-pipe shape
Probably the most popular style of a strait pipe. The bowl is cylindrical. Suitable for a one 18350 Li-ion cell but there is also longer version in classical pipe world called stacked billiard or chimney where in my opinion could be used 18650 cell as well. The shank is usually as long as the bowl however for a electronic pipe would be ideal to have the shank with atomizer in that ratio. The stem and bowl are set at a 90 degree angle.
Bent (not only Billiard)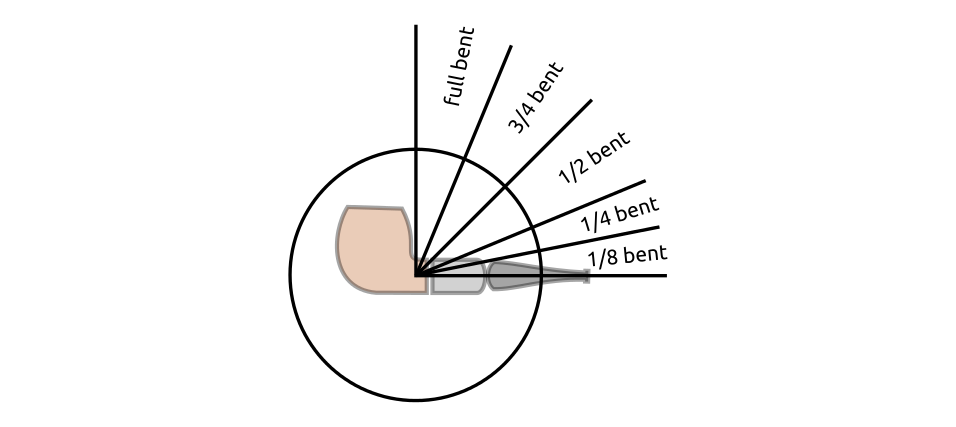 Almost all classical styled strait pipes can have a bent variation.
The severity of the bent can be 1/8 Bent, 1/4 Bent, 1/2 Bent, 3/4 Bent and Full Bent.
Apple e-pipe shape
This is the more rounded, shorter version of the billiard styled pipe. Also very popular among pipe enthusiasts. Can be found in strait or bent variety. The convex walls doesn't allow to use a big batteries. E-pipe in a apple shape can have only one 18350 Li-ion cell. Soft edges make it really comfortable to hold.
Poker e-pipe shape
Even more cylindrical and strait pipe shape than billiard styled from the Sitter family. Flat bottomed bowl ensure that e-pipe will stand on table. In a fact on a poker table while you shuffle up and deal the cards. The strait variety is in my opinion also 18650 cell capable. The poker styled pipes are quite often rusticated.
Brandy e-pipe shape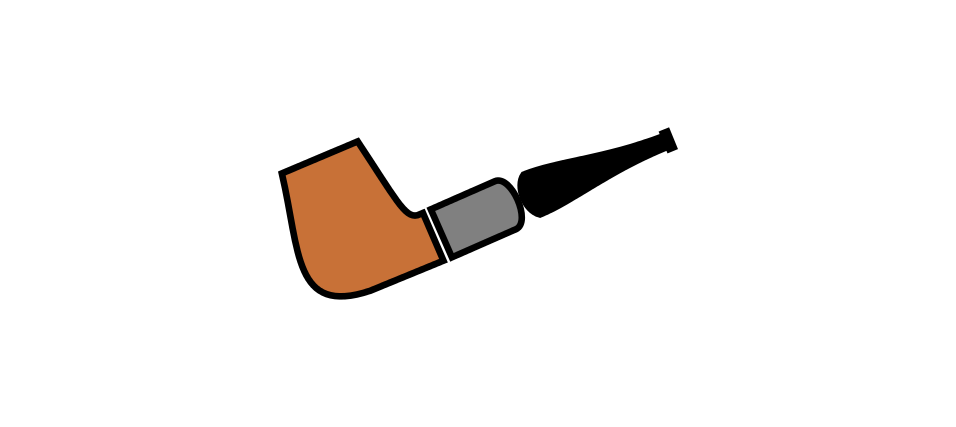 A brandy glass shaped bowl has a very elegant look and it's a pleasure to hold it in the hand. Wide rounded base tapers sharply to a bowl's rim. The pipe mod from a Billiard e-pipe shapes family. And again for an e-pipe is the shank round but shorter to accommodate the atomizer. Bent variety is for me the best shape for sinking the tank a bit in a shank. It looks good.
Dublin e-pipe shape
The proportions are similar to billiard but the bowl is conical. Walls taper gently and evenly from a wide and mostly flat rim down. Dublin's can be also bent up to 3/4. Only 18350 cell suitable.
Volcano e-pipe shape
Also conical bowl but tapered from bottom to rim, as a name indicates, inspired by earth's crust rupture called volcano. This is the first pipe here that is almost always bent. One of the designs that could easily accommodate a bigger 18650 Li-ion battery cell. The Volcano belongs to Freehand e-pipe shapes family.
Calabash e-pipe shape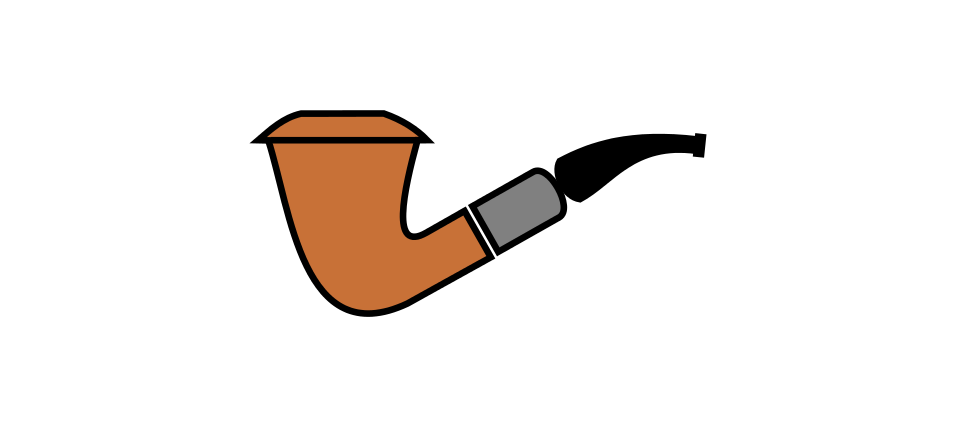 The legendary Sherlock Holmes pipe, originally crafted out of calabash gourd. Now made out of various types of wood but preserving the classic unique shape. The bowl is tapered from top to bottom usually dramatically bent just like the gourd. Very suitable for big 18650 battery cells.
Bulldog e-pipe shape
The bowl looks like two cones are connected together at their bases and on a straight version is tilted forward a few degrees. Mostly one or two thin grooves are cut into the circumference. Classic Bulldog has a diamond shank. Tricky part is to do a transition between round bowl and flat panels of the shank. The 18350 cell would be the best for this shape.
Rhodesian
In word of tobacco smoking pipes are more different views on what a Rhodesian pipe is. One of two prevailing says that any bent Bulldog is Rhodesian. The second believes that Rhodesian is a Bulldog with round shaped shank. I've decided that for our e-pipe classification the second will be the standard.
Horn e-pipe shape
A proud member of the Freehand family. If the bowl tapers smoothly from the bowl to the shank it must be a horn. There are usually no other hard lines an angles except the chamber rim and in a case of the e-pipe on tank too. The shape can be suitable also for a longer batteries.
Zulu e-pipe shape
The Dublin family member. The bowl looks like the one on the Dublin but mostly is slightly forward canted. The strait shank is combined with 1/8 bent stem. Also for this pipe would be the 18350 cell the best choice.
Oom Paul e-pipe shape
The name comes from South African president Paulus Kruger also known as Oom (uncle) Paul who was often seen in public with his favorite pipe formally known as Hungarian. The chamber is shaped like a big Billiard that could easily accommodate also longer battery cells. Ooms are always fully bent and are quite often made as a sitters. The shank is almost in the same diameter as the bowl and that could be a good for a larger tanks. This pipe mod belongs to two e-pipe shapes families: Billiard and Sitter.
Egg e-pipe shape
Well, it's not hard to figure out how should the bowl of this pipe look like. Yes, it is one of many pipes that finds its inspiration in a natures art work. Essentially its a elongated apple pipe but the bowl is usually canted forwards a few degrees. Although it is available in a strait form, more often it's found as a bent. The Egg shape is one of the most comfortable in the hand. Suitable for 18350 cells in a hen egg size. In a size of a goose egg also a 18650 cell can be fitted in.
Churchwarden e-pipe shape
This is the only pipe design that is defined not by its bowl shape but its stem. Particularly by its length. The stem is very long. Actually it has to be longer than 23cm to call it Churchwarden. Theoretically the bowl can be in any shape however, lighter and smaller are preferred. Therefore the best power supply would be one 18350 cell. Another name for this shape is a Reading Pipe because it can be used without blocking your line of sight.